I am Brandon, the camera shooter behind b.photography.  Photography has always interested me since a young age.  As a kid I remember taking some of my first pictures, while I was active in 4-H, with my dad's Nikon FE-2 35mm film camera.  Doing photography in 4-H gave me the foundation I needed, learning and applying the technical aspects of photography.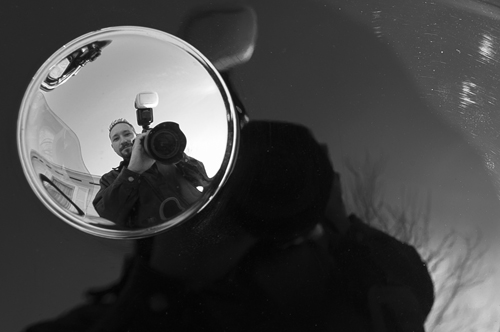 As I started college I had a remission from picture taking.  I soon made friends with a guy who was always taking pictures at every "event" in college.  This friend helped me find a renewed excitement in photography after college.  This friendship still continues today and has been instrumental in helping me pursue this passion.  Being a photographer, I am always continuing to learn new techniques and tricks for both my camera equipment and for my subjects to create better photos.
Recently, as I have attended many of my friend's weddings, I have noticed an increase in the photo booth phenomena. Many of these photo booth rentals are homemade and I don't really care for the cheesy build and setups. I decided it was time to make my own appearance into the photo booth rental arena with a very unique and professionally built photo booth. Unlike traditional two-seater photo booths, our photo booth is exciting and can fit many individuals. I strive to create an experience unmatched by any other photo booth rental in the Sioux Falls region.
I look forward to seeing you on the other side of my camera or with our photo booth at your next event!  If you are interested in viewing my personal work, please navigate over to my 

 Flickr Stream.